Source/Disclosures

Published by:
Source:
Taylor-Piliae R, et al. Abstract 90031. Presented at: EuroHeartCare – ACNAP Congress 2021; June 17-19, 2021 (virtual meeting).
Disclosures:
The authors report no relevant financial disclosures.
We were unable to process your request. Please try again later. If you continue to have this issue please contact customerservice@slackinc.com.
Tai chi may have the potential to reduce symptoms of depression, anxiety and stress, as well as improve sleep, for stroke survivors, according to a small feasibility study presented at EuroHeartCare.

Ruth Taylor-Piliae

"Mind-body interventions are commonly used among adults to lessen depressive symptoms," Ruth Taylor-Piliae, PhD, RN, FAHA FAAN, associate professor of nursing at the University of Arizona, said in a press release. "Tai chi practice allows the individual to quiet the mind by dwelling in the present and setting aside unnecessary negative emotions, such as depression."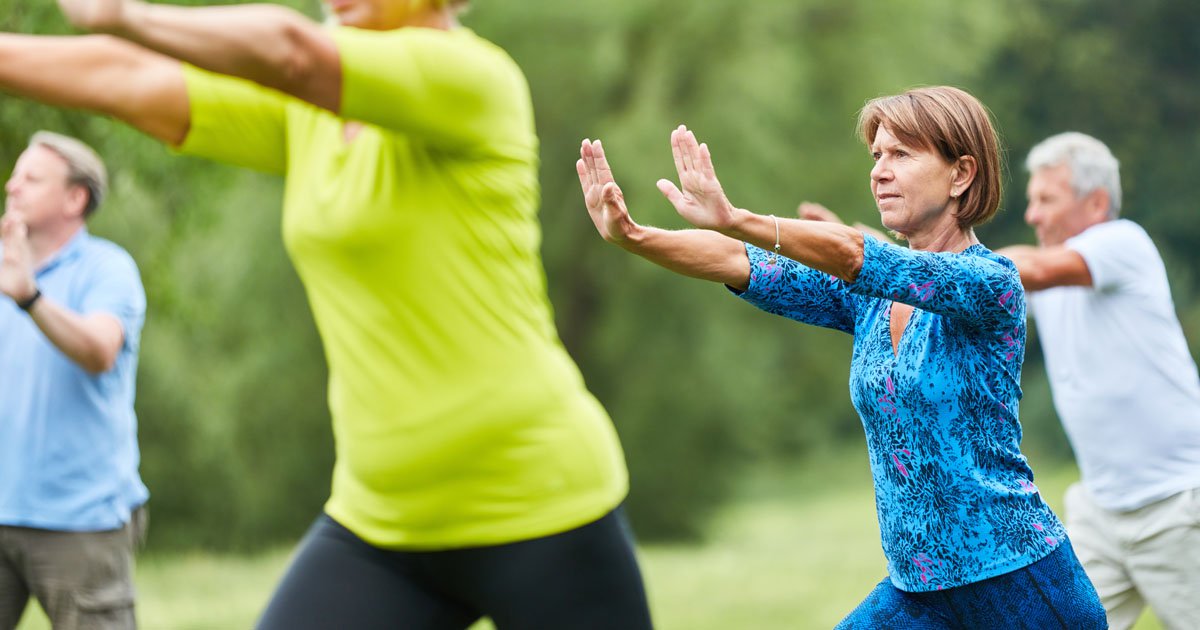 Taylor-Piliae and colleagues conducted an 8-week tai chi intervention with classes three times per week, shortened from the original 12-week program planned before the COVID-19 pandemic. Each class lasted 1 hour, scheduled with a 10-minute warm-up, a 40-minute tai chi period and a 10-minute cooldown. The 11 stroke survivors (mean age, 70 years; 55% men) who participated learned 24 tai chi exercises during the study.
At the start of the study, symptoms of depression, stress and anxiety were measured using standardized questionnaires. Sleep efficiency (time spent asleep) was measured using a triaxial accelerometer. Additionally, blood samples were taken at the baseline and conclusion of the study to assess oxidative stress and inflammatory markers, which have been associated with poststroke depression.
"At baseline, the participants reported mild to moderate symptoms of depression, anxiety and stress," Taylor-Piliae said in the release. "I was surprised and pleased with the improvements we observed in these self-reported symptoms and in sleep with just an 8-week intervention."
After the tai chi intervention, researchers observed reductions in symptoms of depression (P = .001), anxiety (P = .001) and stress (P = .001). Sleep efficiency improved with less wakefulness after sleep onset (P = .004) and less time spent awake after going to bed (P = .004). Additionally, participants had a 36% decline in plasma superoxide dismutase (P = .02), but no significant change in inflammatory markers.
"Our ultimate goal is to see whether tai chi lowers depressive symptoms in stroke survivors and also improves biochemical markers associated with depression," Taylor-Piliae said in the release. "The results of this feasibility study should be interpreted with caution because of the small sample size and lack of a control group. More research is needed before recommendations can be made about tai chi for people who have had a stroke. We hope to do a randomized trial with a 12-week tai chi intervention in a larger group of patients."